Clay animals
Play groups help toddlers to play together and make new friends
Walk in the woods
Walking in the woods at Fir Tree Farm, great for happier, healthier bodies for you and your little ones
Climbing trees
ace Forest School holiday club provides plenty of opportunity to climb trees, all part of childhood, no?!
Looking for an easy way to get outside and get some fresh air, whilst having fun with your little one?
They happen every year and the pressure to pull something different and fun out the bag seems to increase! Don't let it! For fun, hassle free...
ace also offers other play opportunities. Are you a beavers group perhaps? Are you working with young people who would benefit from playing outdoors? Contact me! Free play days for example National Play Day is 5th August this year. Family play days. Adult team building...
Looking to develop forest school in your school? Want to find out more?
Welcome to ace Forest School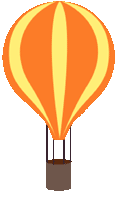 Not found what you are looking for? No worries! Drop me a line or call 07754 455473! Jane (Party postcode WA11 8RG)